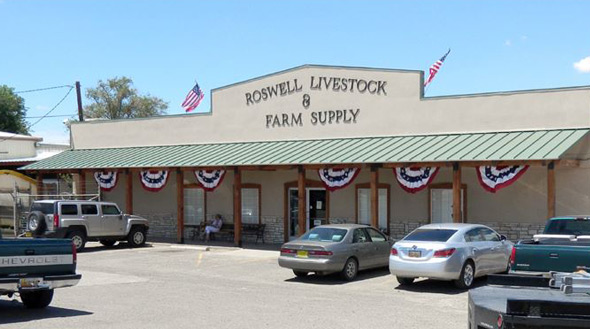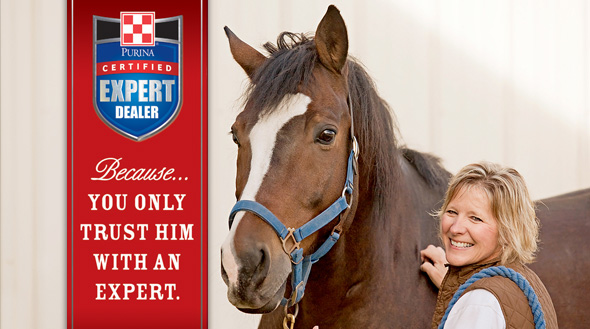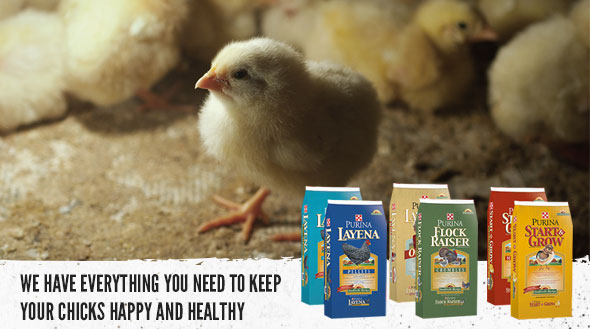 Being a Purina Certified Expert Dealer means that we offer a complete line of quality Purina feed products and have knowledgeable associates who care first about our customers, and their animals. Training is a key element for our Certified Expert staff and you can depend on us for Certified Expert advice!
Expert Articles & Advice
June 1, 2016
June is a great season for gardeners, and though much of the early season planting is already finished by June 1, there is much more care a garden needs throughout the month to have the best results for top produce, pungent herbs, and the most beautiful blooms.
June 1, 2016
Animals cannot tell their owners when they are thirsty, and recognizing the signs of dehydration in different animals is crucial for pet owners, farmers and livestock handlers to ensure the animals are properly hydrated to stay healthy, particularly during hot summer months.
Purina® Equine Videos
Purina - Hold Your Horses
We test our ingredients and make fine adjustments in our formulations to account for natural variance in nutrition.
More Videos brought to you by Roswell Livestock & Farm Supply !