About Us

Roswell Livestock and Farm Supply -
Homegrown and proud of it!
Celebrating 41 Years of Service 1975-2016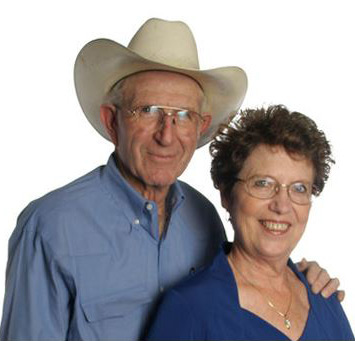 In 1972, Dale and Kay Rogers moved to Roswell and bought Roswell Livestock Auction. Two years later they bought Roswell Livestock and Farm Supply. They ran both businesses until 1984, when they sold the Auction and concentrated their efforts on the "farm store". The Rogers worked tirelessly to create a store that would be a "one-stop shop" for people all over Southeastern New Mexico. As Kay always says, "We went to the store one day and forgot to go home". All the long hours, hard work and dedication paid off, and the store has flourished.
The Rogers have built their business on the belief that their customers are their number one asset. Roswell Livestock has a friendly, knowledgeable staff that prides themselves on being well-trained and qualified to answer customer questions. Exceptional customer service and an ever-expanding product line have made Roswell Livestock and Farm Supply the store of choice in Roswell and the surrounding areas. In 2004, they opened up their second store, Lincoln County Mercantile, in Capitan, NM.
Dale and Kay feel so blessed to be able to work with their children and grandchildren both at the store and at the family ranches. They are very active in various civic organizations in the Roswell area, and enjoy doing whatever they can to make their little corner of the world a better place. Their enthusiasm for the youth of our community is unmistakable, and can be seen through their active participation in local 4-H, FFA, rodeo, baseball, basketball, football, swimming, golf and many other organizations.
All of us here at Roswell Livestock would like to say a big thank you to all of our customers - We would not be here today without you! We have been honored to serve you for these past 41 years, and are looking forward to the next 41! God Bless!