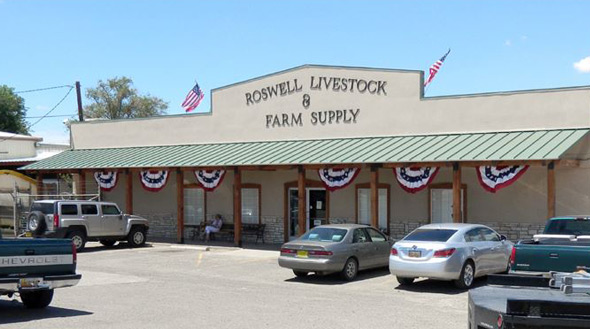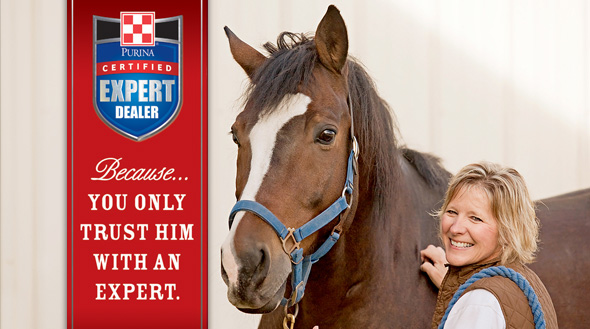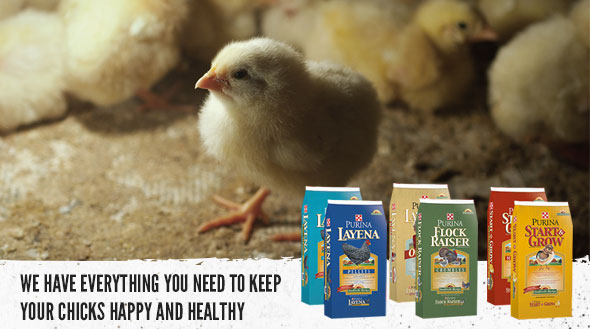 Being a Purina Certified Expert Dealer means that we offer a complete line of quality Purina feed products and have knowledgeable associates who care first about our customers, and their animals. Training is a key element for our Certified Expert staff and you can depend on us for Certified Expert advice!
Expert Articles & Advice
January 1, 2018
Adopting a pet is a wonderful experience and there's nothing quite like bringing your new pet home, knowing you are making a happy difference in an animal's life. But after the adoption papers are signed and you walk away with your new pet, what's next?
January 1, 2018
So you just brought your new horse home. The person you bought the horse from didn't seem to have any issues when riding him, but when you brought him home, he started to buck. What changed since you brought him home to your stables? Katherine Blocksdorf of About.
Purina® Equine Videos
Tips to Help Your Horse Beat the Summer Heat
Heat and humidity place an added burden on horses during training, showing and transporting. Especially during the busy summer travel and show season, it's important to make sure your horse is not becoming overheated, stays sufficiently hydrated and remains comfortable, even when temperatures soar.
More Videos brought to you by Roswell Livestock & Farm Supply !