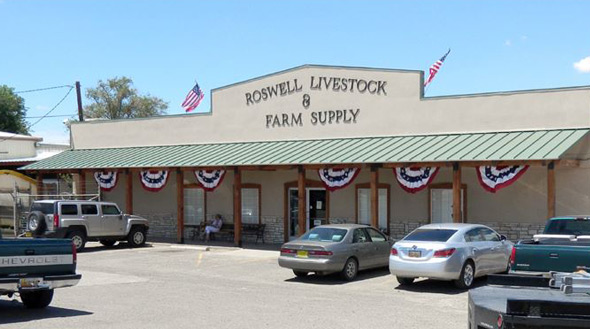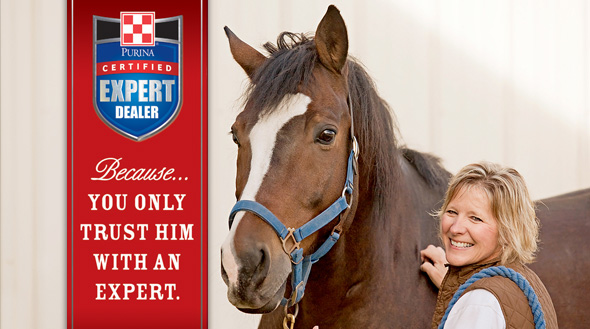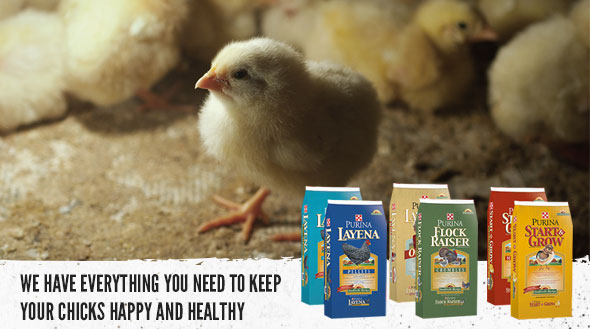 Being a Purina Certified Expert Dealer means that we offer a complete line of quality Purina feed products and have knowledgeable associates who care first about our customers, and their animals. Training is a key element for our Certified Expert staff and you can depend on us for Certified Expert advice!
Expert Articles & Advice
April 1, 2017
It can be difficult to ensure your cattle have a balanced diet rich in essential minerals once you allow them to range and forage throughout a large pasture. Mineral tubs can be the answer to making sure your cattle have the proper nutrition. What Are Mineral Tubs and Their Benefits?
April 1, 2017
Whether you need to replace aging hens, want to increase the diversity of your poultry or just need a few more chickens to meet your needs or increase your profits, you must take great care when adding new chicks to your flock.
Purina® Equine Videos
Stories of Greatness: Boyd Martin, Three-Day Eventer
Purina Ambassador Boyd Martin has succeeded in the face of incredible obstacles both in and out of competition. Broken bones, a burning barn, his wife's head injury and even his father's death, Martin proves no amount of resistance can stop a true champion.
More Videos brought to you by Roswell Livestock & Farm Supply !